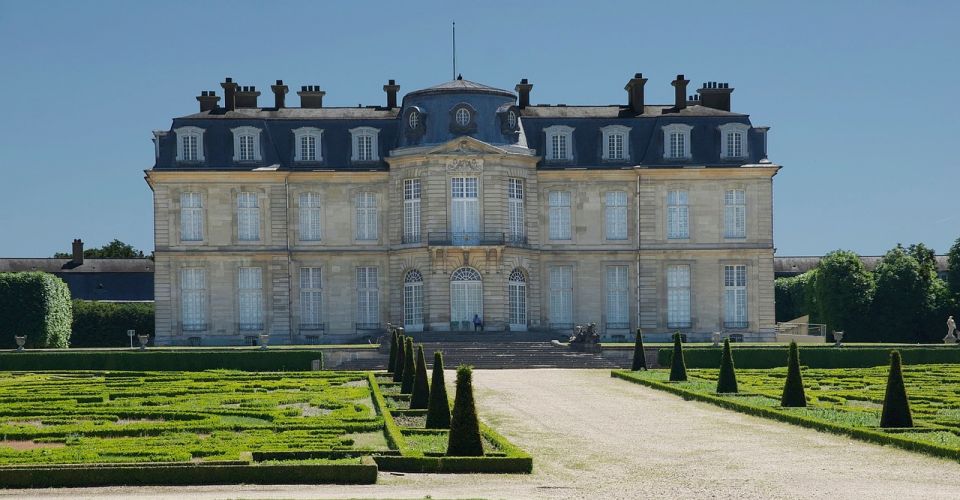 Disneyland Paris

Even adults can have great fun and thrills in a day at Disneyland®.
With 2 Disney parks®, more than 50 attractions, shows and parades, Disneyland® Paris promises a unique day with friends or family.
With 5 themed worlds, the Parc Disneyland® is a dream place for big kids on the lookout for magic and lots of fun! Feel the adrenaline exploring the far reaches of space or the remains of an abandoned temple.
Next door, the Walt Disney Studios Park® offers many adventures and thrills: defy gravity in a plummeting elevator, live a 100% Rock 'n' Roll adventure with bends and looping or enjoy Remy's mad adventure! But save some energy to enjoy the fantastic shows and parades late into the night.
Just a day at Disneyland® Paris for a lifetime of memories is a lot closer than you ever thought possible.
Château de Champs-sur-Marne
In the East of Paris, at the heart of an 85 hectare park, is the Château de Champs-sur-Marne. Built in the 18th century, its illustrious occupants included the Dukes of La Vallière, the Duke of Lévis and the Marquise de Pompadour. In 1895, Louis Cahen d'Anvers, a great collector interested in the 18th century, asked the architect Destailleur to restore the chateau and called on Henri Duchêne for the park.
After 6 years of work to restore the decor and the collections, the chateau is once again open to the public this summer. The Chinese room, the smoking room, the monochrome boudoir ... each room is rich in furniture and decoration and can be discovered during a tour with the assistance of a tablet-pc.
The Château de Champs, a symbol of French elegance, set in a marvellous green environment, with harmoniously decorated rooms and collections designed by the most renowned craftsmen of the 18th century, displays an 'art de vivre', with pleasure and delight, where visitors are welcomed as special guests.
La Vallée Village
In an open-air village, discover more than 110 fashion and lifestyle boutiques offering the trendiest products from their previous collections at prices reduced by at least 33%* and often more.
You can find collections by ARMANI, COACH, FURLA, JIMMY CHOO, KENZO, MICHAEL KORS, PAUL SMITH, SANDRO, SONIA RYKIEL, SUPERDRY, TOD'S, UGG, ZADIG & VOLTAIRE and many more.
Open 7 days a week, just 40 minutes from Paris and 5 minutes from Disneyland Paris.